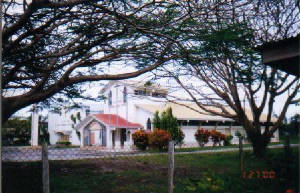 St. Peter's Parish Pastoral Council, P.O. Box No. 26,
89057 Kudat, Sabah, Malaysia.

Tel. no. 088-611271
Fax: 088-613428
Infant Baptism

Parents who have infants to be baptized, please take the registration forms from the office during office hours at 8.30 am- 12 pm and 2.00 pm-– 5 pm.
Chinese New Year Mass

Date: 14th Feb. 2010

St.Peter, Kudat : 8 am

Secred Heart, Tajau: 11 am

Our Lady, Taipa: 2 pm
Sunday School Intake & Classes
Classes resume on 17.01.10
We welcome Seminarian Joseph Pang& Seminarian Rhobby here in Kudat. May their
stay be a fruitful one.
Recollectiion for Parents & spinsors
Date: 29.10.10
Time: 7.OO pm
Pace: Parish Activity Centre