Film and Night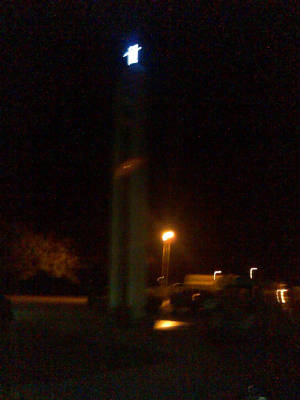 Night,
hazy, murky,
bathes the lands in shadows.
Without the moon it is total
Darkness.
Darkness,
Deft and intent,
Shrouding, blinding, warning,
Expelled only by the cross to bring
Light.
Christmas, 2008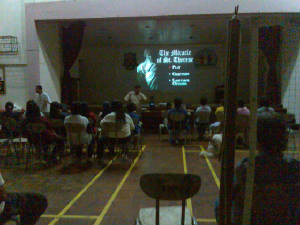 We were about to watch a film about the miracles
of St. Teresa. Fr. Yip made some introductions,
while waiting for the faithful to pour in.